Our dedicated team of experienced professionals takes great pride in working with individuals and their families in order to help them build a better future.
Nothing is more important to us than the success of our clients. Our focus is not only on teaching skills that help clients be successful in the present, but to assist clients in building skills that will have lasting effects and make meaningful long-term changes in their lives.
Bluebonnet Autism offers ABA therapy throughout Houston, including Stafford, Sugar Land, Harris County, Fort Bend County, Missouri City, Sienna Plantation, and more!
For some children, as well as most adolescents and adults, ABA therapy is best provided at home in the individual's natural environment. In these cases, Bluebonnet Autism will assign a Board Certified Behavior Analyst (BCBA) to develop and supervise programs and interventions, and a Registered Behavior Technician (RBT) to provide 1-to-1 therapy in the home setting.
At this time, our services provided throughout Houston are exclusively in-home.
Advantages of in-home therapy include increased opportunity for parental involvement, opportunity to practice and learn skills in cleint's actual immediate environment  and potential sessions on evenings and weekends. This is also ideal for individuals in need of support with self-help skills and activities of daily living (e.g., showering, brushing teeth, cooking, chores, etc.).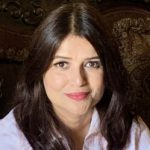 Sonia Malhotra graduated with a Master's degree in Low Incidence Disabilities and Autism program from Sam Houston State University in 2015. Prior to working as a BCBA, she was a school teacher for 10 years and has international teaching experience. Sonia has worked with children and adults with disabilities for the past 12 years. She is bilingual and has experience working with multi-cultural families and diverse range of disabilities and age groups.  She also has passion for volunteering for special needs organizations, including a position on the Board of Directors with a special needs inclusion drum team called Let Them Drum in Houston Texas.
Sonia is also a proud mother of a son who has disabilities. This shaped her career and vision in life. She brings in her personal experience and passion to serve the community. Her ability to empathize with the families and the clients she serves, is second to none.
Insurances and Payments we accept





Take the Next Step in Your Child's Progress